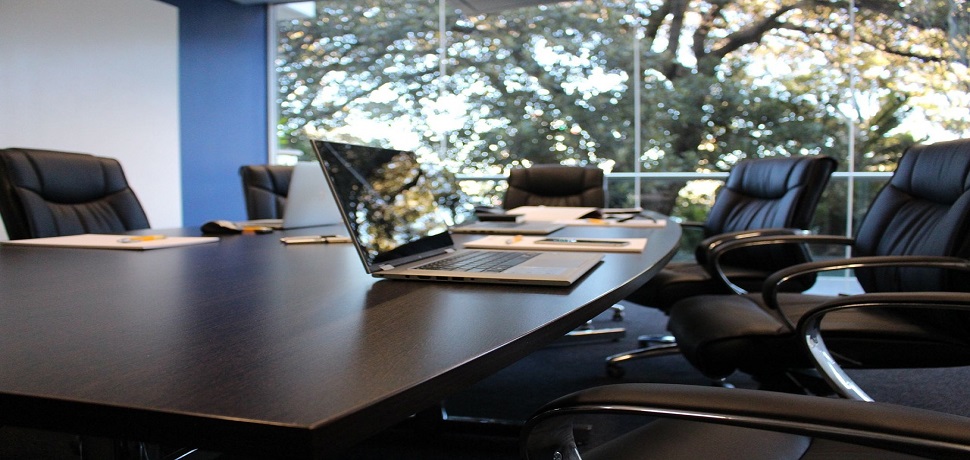 Back to news grid
Directors and Officers Insurance - How to protect against poor decisions and mismanagement
If you're a Director or an Officer of a company, do you have any personal liability for any actions or decisions that you make on behalf of the business? 
The answer is a resounding yes as you can be held accountable for poor decisions, mismanagement and breaches of the Companies Act, even if your actions were carried out with the best intentions.
Allegations of negligence made against directors and officers can be costly to defend and the legal costs alone can run into thousands of pounds. If your business doesn't currently have Directors and Officers (D&O) insurance, you may have to pay the defence costs (and any subsequent compensation payments) out of your own personal wealth, a sobering thought. In addition, without any cover, you could face:
Disqualification from holding the position of director.
Civil proceedings which can lead to considerable legal costs and awards for damages.
Criminal prosecution which can lead to fines and possible imprisonment.
Directors and officers of businesses have specific duties, responsibilities and powers which are usually defined in their job description or terms of reference. In the event that a director or officer is found to have acted outside of their terms of reference, civil, criminal or regulatory proceedings can be brought against them. Allegations of wrongful acts that can be made against you include: 
Breach of trust
Breach of duty
Neglect
Error
Misleading statements
Wrongful trading
Who can make a claim against you?
Shareholders
Investors
Employees
Regulators (e.g. The Health & Safety Executive of the Office of Fair Trading)
Creditors
Third parties
So what's the answer?
Directors and Officers (D&O) insurance is still one of the most overlooked areas by businesses. There are a number of factors which make D&O a necessity nowadays:
Those falling within the scope of the term directors and officers is widening.
Continuing legislative environment and the fine tuning of the Companies Act 1989 and other such statutes.
Development of the 'whistle blower' culture which has been confirmed by the Public Interest Disclosure Act 1999.
The tendency when financial or physical disaster strikes for the injured parties to seek not only damages but personal scapegoats has grown. Public attitudes continue to harden toward errant individuals.
Claims used to be made against individual directors and officers of a company, but now claims are also being made against the company, so it's important that the any policy you purchase includes entity cover so claims against both individuals and the company are covered. 
As more and more claims are related to employment or HR issues such as discrimination, sexual harassment or wrongful termination you can also purchase an Employment Practice Liability (EPL) extension under your D&O policy. 
What level of cover should be purchased? 
Many clients and industry bodies with regulatory requirements may insist on you having a minimum level of cover in order for you to undertake a contract, so it's worth checking this before you arrange cover. If you're unsure, or it's the first time you have arranged cover, give some thought to a worst-case scenario and the likely costs involved in putting your mistake right. 
If you're still unconvinced about how important it is to have D&O cover, then some of these case studies may help to change your mind:
Creditors
An affidavit given by a director contained a statement that the company had sufficient resources to meet a solicitors' fee in respect of an action being brought against the company. Before the fee was paid, the company went into liquidation. The solicitors are seeking some £300,000 from the director personally.
Competitors
A former director of a company was sued for alleged misappropriation of trade secrets which he obtained from the company.
Customers
A director who accepted an order at a trade fair but couldn't recollect the details the following morning found himself being sued by his customer for breach of contract.
Employee
A director found himself defending an action, brought under sex discrimination legislation, following the dismissal of a pregnant employee.
Regulatory
The directors of a company which failed to comply with the time limit for delivery of accounts to the Registrar of Companies and then did not disclose certain directors' appointments were prosecuted under the Companies Act.
Artemis Insurance can arrange competitive D&O cover for businesses large and small with Limits of Indemnity starting at £100,000.  
RICHARD J. CLIFFE - Sales & Marketing Manager
☏   020 8619 5000
✉   This email address is being protected from spambots. You need JavaScript enabled to view it.